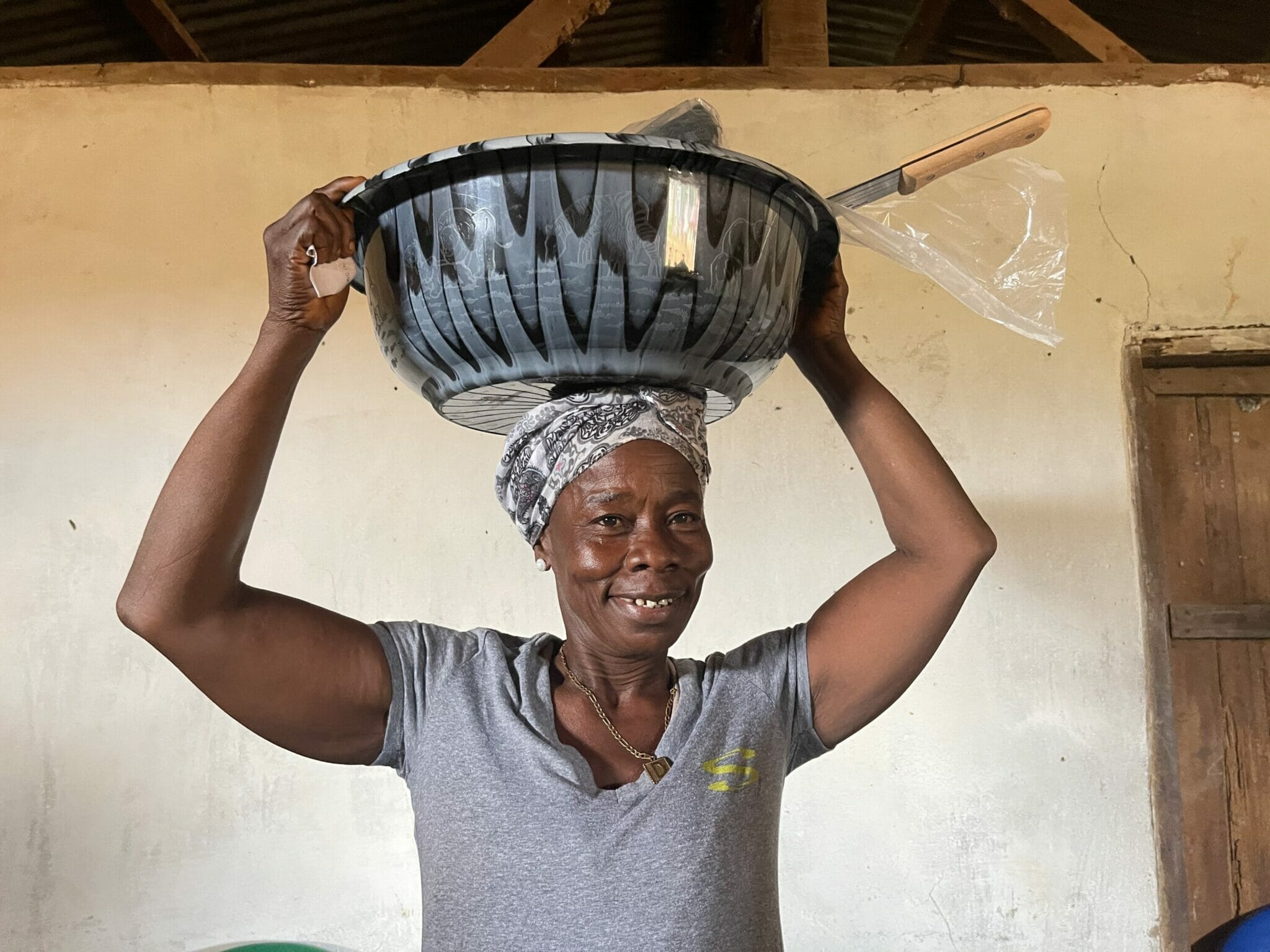 EDWINA: E460-GBL
June 2022:  Edwina is a fifty-four-year-old widow living in Gbeleyee, Nimba
County.  Edwina has four children and the older ones assist her with the
subsistence farming activities that help to feed and support their family.  Her
husband died in 2011 from a car accident.  Edwina takes pride in the fact that she
has been able to send some of her children to school with the hope that they will
one day be able to break the cycle of generational poverty.  Edwina benefitted from
a farming supplies Empowerment Package. A donation from the Girl Power Africa
General Fund has given Edwina and her family a hand up.  

If you are interested in helping to empower a mother in need, please join us at
https://www.girlpowerafrica.org/donate