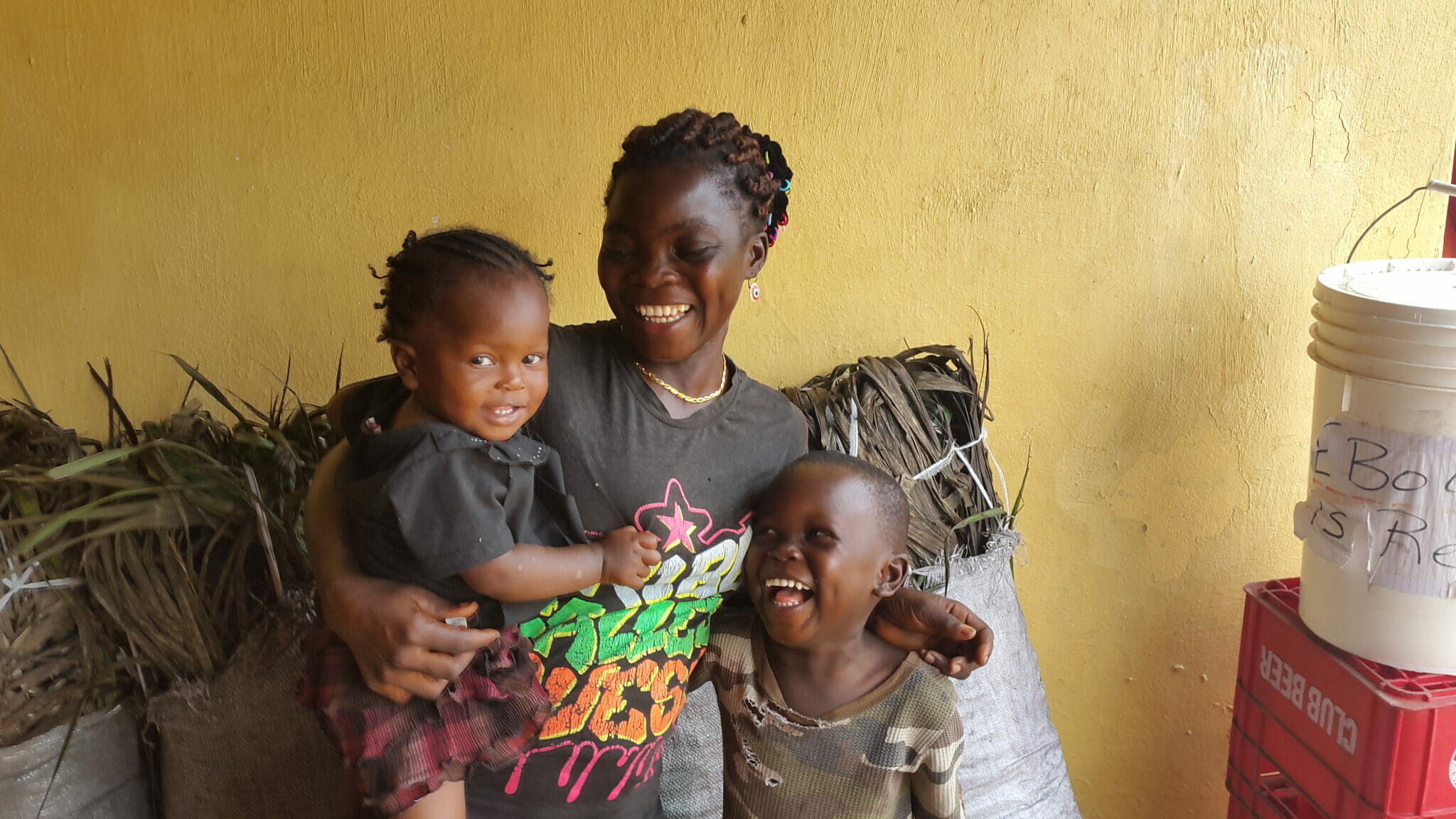 AGNIS COLLIE: E176-DUA
2016:  
RECIPIENT: Agnes Collie – Age 25
EMPOWERED BY: Kim Stenson-Ortman and her family
Agnes is a 25 years old single mother of two. Bill is six years old and Elizabeth is one. Agnes's mother died in November of 2014, doing the heart of the Ebola crisis. Agnes took three of her younger siblings (ages 17, 15 and 8) , who were now orphans, to raise.  Although her mother had died from high blood pressure, it was treated as an Ebola death, as all deaths in the country doing that time frame were treated as Ebola death. Agnes had told me that about 6 months ago, she had answered her boyfriend of six years cell phone when he was in the bathroom. She told the lady on the other line that this was her brother's phone. That her "brother" had asked her to answer the phone for him. The angry lady started telling Agnes about how she suspect that he's cheating on her and he's always broke. He never answers his phone at night, the lady continues… Agnes was speechless, but yet, she kept her calm in order to get as much details as she could. (Strong woman!) After her boyfriend came out of the bathroom, she confronted him. He denied it. This had brought a lot of extra tension in the relationship. Three months ago, he finally confessed and moved out with the girl. Agnes told me that things have been very tough, but she recently bought bananas that she and her sisters walk thru the varies neighborhoods selling. This assistance will help them to get on their feet. These are photos of Agnes and her children receiving their new supply of selling goods to now be able to successfully start their very own business.