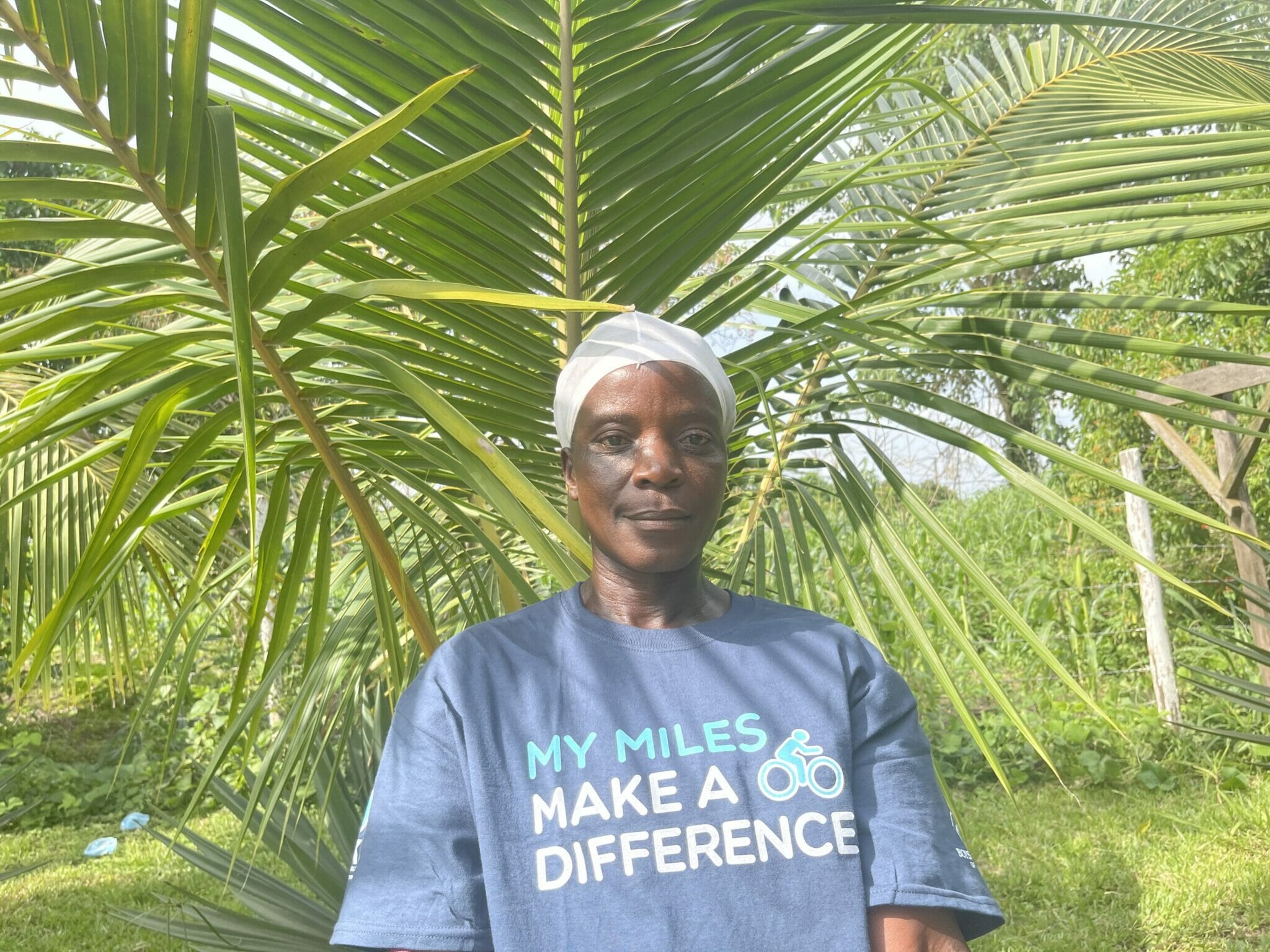 ELIZABETH: E448-SAN
JUNE 2022:  46-year-old Elizabeth was recently abandoned by her husband. She and her three children live in Sanniquellie, Nimba County.  Elizabeth became critically ill a year ago and her husband took her to the "sick bush" for treatment. The "sick bush" is usually located in a rural area and is managed by herbalists believed to be mystically endowed with gifts and knowledge of traditional remedies. Oftentimes, people like Elizabeth are exploited by these "healers" due to a pervasive lack of education and exposure. When the money ran out to pay the sick bush fee, Elizabeth's husband abandoned her.  Extended family stepped in, took her from the sick bush to seek other avenues of healthcare, and eventually she recovered from her illness. Elizabeth supports her family by buying and selling charcoal for a modest profit. She reached out to Girl Power for a Farming Supplies Empowerment Package.  Girl Power was happy to help Elizabeth by providing a Farming Supplies Kit that Elizabeth can use as a bartering tool with the farmers
who sell her the charcoal.  She lends them her tools and they discount her charcoal.  This helps her to make a little more profit. A donation from the Girl Power Africa General Funds has given Elizabeth a hand up. 

If you are interested in helping to empower a mother in need, please join us at
https://www.girlpowerafrica.org/donate.
Published on Jul 16 2022
Last Updated on Feb 25 2023
Categories: Empowered Women